---
News 2016
Find here the news of our association for 2015-2016 season :
---
TORI is getting in shape!
| | |
| --- | --- |
| | These are our SUMO Robot's first pieces. They have been built by our partner Stratomaker on his 3D printer. This choice of conception allows to obtain pieces that are more advanced and lighter than with a traditional factory making (and cheaper as well). The pieces are drawn on the SolidWorks software by CAO, and then transferred to the printer via a .stl format. The printer does the rest ! |
07th February 2016
---
The TORI project is progressing!
These are the Lipo batteries that will insure the energy supply for our Sumo robot. The A2Pro company has been keen to help our project by granting us a discount on all the energy supply equipment. We thank them greatly ! More info here.
26th January 2016
---
New Information on the Website!
The page for our TORI project has been created and will be updated throughout our advancement. See here
You can now register to our monthly newsletter by filling up the form. See here
09th January 2016
---
A tool at the service of our projects : Altium Designer
The Altium company encourages our development by providing us with a license for the Altium Designer software. It will allow us to conceive the schematic and the routing of our electronic cards for the robots. As an efficient and acclaimed tool in the industrial sector, Altium Designer will help us define the optimum placing for our component, especially with the 3D function.
25th November 2015
---
The Robotics National Tournament

The Robot's Makers, with their robot named TORI, will participate in the 12th edition of the Robotics National Tournament in Nimes. It will be held on the 21rst and 22nd of May, 2016, which is a great way to make the association known.The tournament is diversifying with several categories. Tori will try and win the main competition against mini-SUMO robots.The rules and all information on the website : http://www.robot-sumo.fr
09th November 2015
---
First Challenge for The Robots' Makers : the Sumobot 2016 !
The Sumobot competition will be held on March 19th at the ESIEE school in Paris at Noisy-le-Grand. This competition is based on the confrontation between two Sumo robots. Being built as we speak, our TORI robot will be ready to challenge its adversaries to be victorious !
The regulation, not in its definitive version, is online on the Esieespace's association website, through the following link: http://www.esieespace.fr/category/sumobot-challenge
03rd November, 2015
---
A new partnership has begun !
The Particle company has joined our partners by offering us two Photon kits composed with microprocessors which will constitute the artificial intelligence for our two robots in competition, Toris and Aeris. This AI will be our robots' brain, allowing them to communicate with the captors and motors.
www.particle.io
03rd November, 2015
---
A continuing support !
The Würth Elektronik company has confirmed their partnership and its support to our robotics project. Indeed, six brand new Design Kits have been offered to The Robots' Makers, allowing a wider choice of components and connectors.
03rd November, 2015
---
Top quality Equipment !
The Zargal company in the Zarges group, is helping our projects and has offered us two beautiful travel cases for our journeys to come ! Equipped with compartmented interior bags, integrated wheels allowing great mobility, and a kit with larger wheels for an even better handling, these brand new cases are the insurance of great quality and secure travel.
20th August, 2015
---
Our New Partners !
Two new companies have decided to support The Robots' Makers, and we thank them for it:
– The RAACO company has granted us with five empty Assorter boxes that will help us to organize and store and components, which will make our work much easier.
http://www.raaco.com
– Fil imprimante 3D has sent us a copper filament spool for the conception of parts thanks to a 3D printer (copper will be the color of our robot Aeris!).
http://www.filimprimante3d.fr
So you too can support us!
21st June, 2015
---
Our First Partners
During Electronic and Technical Day that occurred on the 19th of May at the Cité des Sciences in Paris, we have had the opportunity to get our name out and find our first partners!
We thank the Atmel company who has offered us two development cards that will allow us to prototype our robots! They will be used to test our components before making the final printed circuit boards.
http://www.atmel.com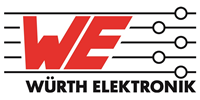 We also thank the Würth Elektronik company that has given us a Design Kit composed of several interface components. They will be used to created printed circuits boards for our robots.
http://www.we-online.fr/web/fr/wuerth_elektronik/start.php
Follow our advancements by keeping in touch with our news!
20th June, 2015
---
Two targets, two robots !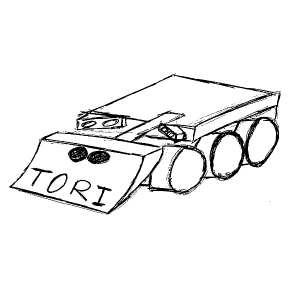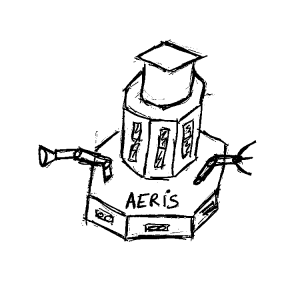 Our first project is to create a Sumo Robot that will allow us to participate in competitions such as the Sumobot Cup (more here). Small, but for sure victorious, our first robot will be named TORI, term used in japanese martial art in reference to one executing a specific technic. Unlike Uke his partner, Tori is the one accomplishing and passing the exercise.
Our second project is to create a robot for the French Robotics Cup in 2017 (more here). Painted to our team's colors, this robot will be named AERIS from the latin Aes (Aeris, n) meaning iron, bronze, copper. It is indeed with filament made of copper that our robot will come to life : a nice name that also refers to the air and the aerial. In conclusion : a strong and solid robot, which remains light and elegant.
Come discover it soon on our website!
2nd June, 2015